When shopping in Mercer County, PA, there is plenty to explore! One of the best places to enjoy some much-needed retail therapy. There are many options, from your favorite name-brand shops to local boutiques. In this blog, you'll discover the best places to discover your next new find and grab a delicious bite. Now, let's explore the shopping mecca of Grove City Outlets.   
Request Our Free Vacation Guide!  
There is so much to discover in Mercer County, PA. Get your copy of our FREE Vacation Guide! Inside, you'll find all of the top attractions and activities.   
Grove City Premium Outlets
Where are Grove City Outlets?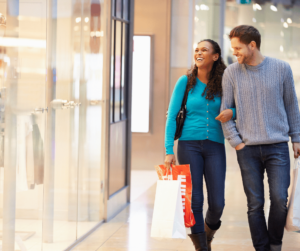 The Grove City Premium Outlets are located in Mercer County, PA. Centrally located near all of the area's conveniences, getting to the shops is easy, no matter what your travel itinerary entails. Review this map and see exactly how to get there around Mercer County, PA.  
What Stores are at Grove City Outlets?  
The list of retailers is seemingly endless. You and your family will be able to shop until you drop! Find the latest fashion trends from stores like Michael Kors, Coach, J.Crew Factory Store, Under Armour Brand House, and more! You'll find everything from clothes and shoes to jewelry in one convenient place. There are also a few places to stop and grab a bite: coffee shops, Chinese cuisine, classic American, and more. Whether you're in the mood for a sweet treat or a more savory option, there is something for everyone to indulge in!   
Other Perks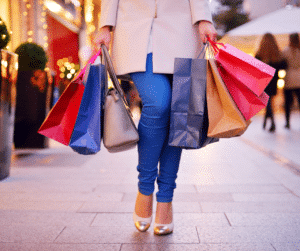 In addition to having easy access to some of the best shopping in the area, visitors are in for an added surprise; many items are tax-free! Pennsylvania does not tax clothing or shoes, so you'll save some money for other adventures in the area. Be sure to peruse the aisles and find the item or items you can't leave without!   
What are the Hours of Operation?  
Their hours vary depending on the day, so visit the website to stay up to date. Stop by for a few hours and shop to your heart's content; you won't regret it!  
Stay a Little Longer and Shop in Downtown Sharon, PA
Get everything checked off of your list, and shop the local stores in Downtown Sharon, PA! You'll find the latest clothing styles, shoes, and more here! Be sure to take a look at all the options and find the perfect store for you. 
After You Shop 'Til You Drop Stay With Us at Tara – A Country Inn.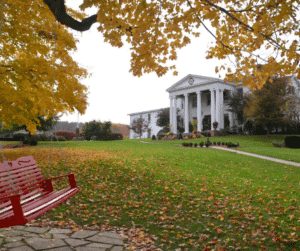 A western Pennsylvania trip would only be complete with staying at Tara – A Country Inn! Our guests enjoy 19th-century beauty and the stories of this historic property. Each of our accommodations offers a unique experience. An elegant, southern feel paired with modern comforts ensures you can relax and rejuvenate. After finding your ideal room, enjoy a meal at Stonewall's Tavern. After that, enjoy a nightcap at Atlanta Lounge. Stay at Tara – A Country Inn, and discover the best shopping in the area. We can't wait to welcome you to our relaxing retreat!