Visiting Mercer County, PA, is a great way to escape and relax! When visiting the area, having a list of must-dos is always nice to help make the most of your trip. We've put together a 3-day itinerary for Mercer County, PA, from dining to shopping and everything in between. No matter what brings you to the area, we have something for everyone. For even more Mercer County, PA experiences, download our Vacation Guide! Inside, you'll find various activities fit for any getaway! Let's get your trip to Mercer County, PA, planned.  
Mercer County, PA, 3-day Itinerary
Day 1: Relaxation and Culinary Delights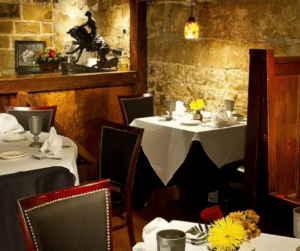 Start your day by treating yourself to a pampering spa experience at one of Mercer County's top-notch spas. Our sister property, Buhl Mansion Guesthouse & Spa offers the perfect stop. Best of all, you'll get 10% off! Rejuvenate your body and mind with soothing massages, luxurious facials, and revitalizing treatments. Afterward, head to a local restaurant or café for a delightful lunch, savoring the region's flavors. In the afternoon, explore the charming downtown areas of towns like Mercer or Sharon, where you can shop. Discover unique boutiques and antique shops where you can find one-of-a-kind treasures and souvenirs to commemorate your trip.  
As the day winds down, make your way to Stonewall's Tavern. Our menu features salads, suppers, and more to satisfy any craving! Pair your meal with a glass of wine, beer, or your favorite cocktail for a truly unforgettable dining experience.  
Day 2: Outdoor Adventures and Wine & Brew and Spirits Trail
Now that you're relaxed and rejuvenated, gear up for an exciting day of outdoor activities in the beautiful landscapes of Mercer County. Lace up your hiking boots or hop on a bike and explore the numerous trails that wind through picturesque parks and nature reserves. Immerse yourself in the tranquility of nature as you breathe in the fresh air and admire the breathtaking scenery. The Shenango River Lake offers the perfect place to stop and enjoy some outdoor recreation. North Star Marina is located on the south side of the lake, so stop by if you're looking for a boat rental for the day. 
After working up an appetite, stop by one of the charming eateries along the Wine & Brew Trail. Indulge in tastings of exquisite wines crafted with care from locally grown grapes. Remember to sample some unique craft beers created by passionate brewers in the region. Enjoy the scenic views and warm hospitality as you sip and savor the flavors of Mercer County.  
Day 3: Explore Some Local Towns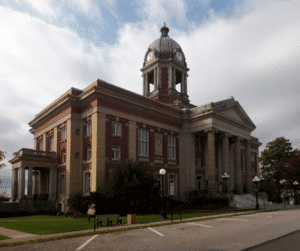 Nestled in the picturesque Mercer County, PA, you'll find a collection of charming small towns waiting to be explored. Each town has a unique character and attractions, offering visitors a delightful experience. Grove City, known for its vibrant downtown, is a shopper's paradise with its outlet mall. Mercer, the county seat, exudes historical charm with its quaint architecture and offers opportunities to discover local history and culture. New Wilmington captivates with its small-town charm, lined with specialty shops and a vibrant community. Volant, a hidden gem, transports you to a bygone era with its Amish country vibe and delightful antique shops. Sharon charms visitors with its bustling downtown, filled with unique shops, the ACTS Theater, and dining options. With its picturesque streets and friendly atmosphere, Greenville invites you to explore its parks, galleries, and restaurants. Whether you're seeking history, shopping, or a taste of small-town life, the small towns of Mercer County, PA, offer a warm welcome and unforgettable experiences.  
Leave with New Memories!  
Now that you've explored Mercer County, PA, take a moment to reflect on the new memories that you have created along the way!   
Make Tara – A Country Inn your Home Away from Home! 
Tara – A Country Inn offers the perfect retreat for any Mercer County, PA getaway! Our accommodations provide our guests with unmatched luxury and relaxation. Each room features a unique design and amenities to meet your every need. We also offer dining options and vacation packages to enhance your stay with us! Stay with us at Tara – A Country Inn, and have easy access to all the best attractions in Mercer County, PA!