As a guest at Tara – A County Inn or a visitor to our lovely countryside, we invite you to experience the best restaurants in Mercer County, PA. We know you will find culinary choices for even the most discerning of palates in your party. From fine dining to casual cantinas, there is something for everyone. Scroll through a few of our favorite dining options below. If you are planning to stay multiple days, we invite you to get out and explore some of our restaurants in our delightful county.
Here at Tara – A Country Inn, our staff takes great pride in helping our guests get the most out of their culinary experience in Mercer County, PA. Keep reading for our top suggestions and if you would like to get even more inside information that goes beyond the dining experience, allow our local experts to assist you.
Planning your getaway just got easier, thanks to our FREE Vacation Guide. We have curated this guide with our guests in mind, so be sure to browse through it and start planning your dream vacation today.
Dining at Tara – A Country Inn
There are several wonderful dining options without ever having to leave Tara – A County Inn. Whether you are a guest or just passing through, you can indulge your tastebuds at Stonewall's Tavern, the Atlanta Lounge, Sunday Brunch, or a Holiday Buffet. Located in Clark, PA, each of these favorites offers something unique to the guest.
Stonewall's Tavern offers up a slice of history along with some of the most decadent desserts you will ever taste. In addition to its historic charm, this tavern is perfect for a date night, a group of friends who are interested in experiencing something new, or a special celebration. The exceptional menu includes melt-in-your-mouth filet mignon, pecan-crusted salmon, baked crab stuffed mushrooms, and more. Meal packages are available for our Tara – A Country Inn overnight stay guests. Reservations are required.
For a special experience with your family or your special someone, you should make reservations for Sunday Brunch at Tara – A Country Inn. From made-to-order omelets and crepes to roasted prime rib and a large variety of desserts, our brunch is unparalleled. Make your reservations by calling 724-962-3535. You can also make reservations for our Easter, Mother's Day, or Thanksgiving Buffet.
Leave your cares behind when you stop by the Atlanta Lounge for a pre-dinner cocktail or a night-cap. The intimate setting and warm wood tones offer an ideal atmosphere for sipping on a glass of your favorite wine or chatting over a smooth whiskey. If you are interested in trying something different, consider one of our signature house libations such as Old Southern Mint Julep or Rhett Bulter's Bloody Mary.

Mercer County, PA Dining Favorites
Sharon, PA
When you have a craving for a gourmet burger, hand-scooped milkshake, delicious fresh made chips, or classic Americana diner fare, Donna's Diner is the place to go. This locally owned Sharon, PA restaurant offers backyard riverfront seating on the Shenango River. This diner is absolutely iconic. From a classic black and white checkered pattern floor to red and white vinyl seats, Donna's Diner is a must try! Tara – A Country Inn guests can receive 10% off discount!!
Hermitage, PA
Hickory Bar & Grille specializes in the super-sized salad, scrumptious steaks, and delightful seafood. Be sure to look at their daily specials and drink menu. Dining options allow for groups or parties of up to 30 people. Sit back and relax while you are offered excellent service, quality food, and yummy desserts.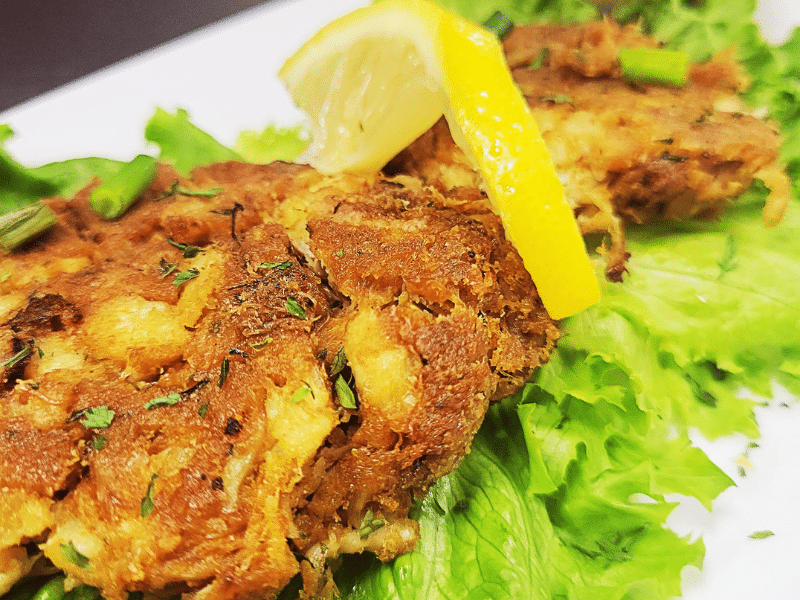 Hermitage, PA
Vey's Pub & Grille is the place to go for a superb selection of appetizers and main courses. They have a full bar, live music (on select nights), and fantastic desserts. You can check their Facebook page for their special features and scheduled musicians.
Sharpsville, PA
Muscarella's Café Italia is a locally owned and operated restaurant with 25 years of experience in serving classic Italian dishes. Patrons can enjoy an expansive menu featuring pasta, sandwiches, salads, steaks, seafood, and more. You will love the amazing selection of homemade pasta sauces and wines. With a casual dining room, an all-seasons patio, an entertainment lounge, and a 65-person banquet room, Muscarella's can accommodate almost all your needs.
This is just a taste for more check out Our FREE Vacation Guide.
Now that you have read through a few of our favorite Mercer County, PA restaurants, you are left with only one question. Which will you try first? At Tara – A Country Inn, we are delighted for our guests to indulge in the full experience of our bed & breakfast and the surrounding area.
Our staff is happy to answer any questions or to assist you in booking your next getaway. Call us today at 724-962-3535 or