Nestled in the picturesque landscapes of Pennsylvania, Mercer County, PA offers a romantic escape for couples seeking a tranquil and intimate getaway. With its charming towns, scenic beauty, and romantic activities, Mercer County, PA is the perfect destination to rekindle the flames of love. Discover why Mercer County, PA, should be at the top of your list for a dreamy and memorable romantic getaway. For even more activities to experience in the area, get your copy of our free Mercer County, PA Vacation Guide! Inside, you'll find all of the best happenings in the area. Now, let romance fill the air!   
Mercer County, PA Romantic Getaway
Serene Nature Retreats 
Mercer County, PA, boasts abundant natural beauty, providing the ideal backdrop for romantic escapades. Spend quality time with your loved one amidst the serene settings of Maurice K. Goddard State Park. Stroll along the lakeside trails, rent a paddleboat, or have a romantic picnic amidst the lush greenery. You're sure to make some lifelong memories taking in the natural beauty of this area! Also, visit Buhl Park! This park offers plenty of activities and relaxation.  
Explore the Wine, Brew, and Spirits Trail! 
Indulge in the rich flavors of local drinks as you explore the Mercer County Wine, Brew, and Spirits Trail. Sip on exquisite wines and enjoy a romantic tasting experience at award-winning wineries such as Nova Destinations in Sharon, PA. Spend quality time enjoying each other's company and sip on some of the best libations in the region!   
Fine Dining Experiences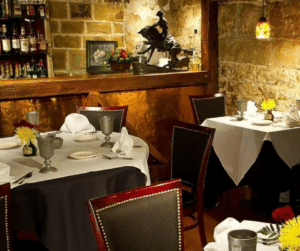 Mercer County, PA offers a range of culinary delights to tantalize your taste buds and set the stage for an unforgettable romantic dining experience. Treat your partner to an elegant dinner at Tara – A Country Inn, where refined cuisine and a cozy ambiance create an intimate setting. Call and book a reservation at Stonewall's Tavern!  Featuring mouthwatering dishes from appetizers to desserts! After dinner, stop by Atlanta Lounge for a delicious cocktail! Check out other popular spots for a complete list of dining options in the area.   
Couples' Outdoor Activities 
Engage in exhilarating outdoor activities that will bring you closer as a couple. If you're seeking a thrill, go skydiving at Skydive Pennsylvania. They offer experiences for everyone from beginners to more advanced skydivers. If you like more relaxing activities, enjoy a leisurely hike along the beautiful Shenango River Trail or embark on a sunset cruise on Shenango Lake, where breathtaking views and tranquil waters create a romantic ambiance. For a more private excursion, visit North Star Marina, and rent a boat for an evening on the lake! 
Visit Small Towns  
One of the most charming things about Mercer County, PA is the small towns in the area. Sharon, PA Greenville, PA Grove City, PA Mercer, PA New Wilmington, PA, and more offer visitors the chance to see more of Mercer County, PA! Restaurants, coffee shops, and exploring the many retail shops that line the streets make for a romantic and fun day! 
Stay at Tara – A Country Inn, for the Best Romantic Getaway Accommodations!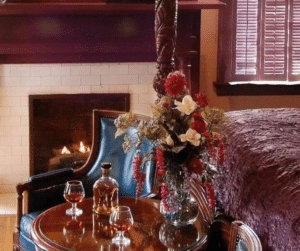 Romantic getaways to Mercer County, PA, provide guests with the perfect activities to unwind and slow down. After visiting some of the best local attractions, you'll want to stay with us at Tara – A Country Inn for unmatched accommodations and packages to enhance your stay! If you're looking for the ultimate relaxing experience, book a spa treatment at our sister property Buhl Mansion. We can't wait to welcome you for your next romantic getaway to Mercer County, PA!