At Tara – A Country Inn, we believe that there are endless opportunities for celebration. That is why we are excited to tell you about The Winner in Sharon, PA. This elegant boutique offers special occasion wear paired with unforgettable high-end treatment. From bridal dresses for your big day to a unique selection of women's fashion, they have your special day and your everyday covered.
We, at Tara – A Country Inn, take great pride in helping our guests get the most out of their special event. If you aren't sure where to start your planning, allow our local experts to assist you.
Get Our Free Vacation Guide
Planning your Sharon, PA getaway and event just got easier, thanks to our FREE Vacation Guide. We have curated this guide with our guests in mind, so be sure to browse through it and start planning your dream vacation today.
Request Your Free Vacation Guide
If you are a bride who is planning your big day, you can schedule an appointment with a bridal consultant at The Winner. You will receive the five-star treatment, be fitted for various dress types from a beautiful selection of designers, and ultimately find the perfect dress.
The Winner invites you to shop for all other fashions, including formal wear, during business hours without an appointment at their location in Sharon, PA.
LOCATION
32 West State Street
Sharon, PA 16146
Phone: 724-346-9466
Toll-Free: 800-344-2672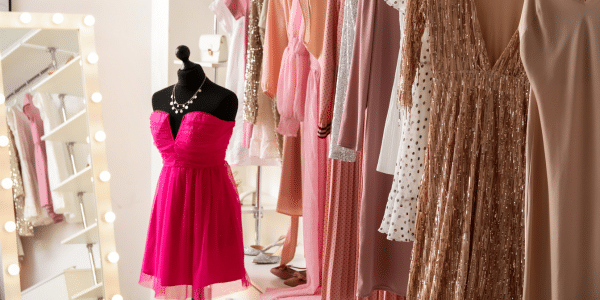 Customers of The Winner in Sharon, PA can expect to find a wide variety of fashions that will elevate your occasion and your closet. Here are the different styles you will find:
Bridal Gowns
Mothers Bridal Wear
Bridesmaid Dresses
Quinceanera Dresses
Children's Formal
Homecoming Dresses
Prom Dresses
Winter Formal Dresses
Accessories (jewelry, handbags, belts, fascinators, hats, shoes, evening bags, scarves, gloves, veils, and headpieces)
Sports Wear
Women's Fashion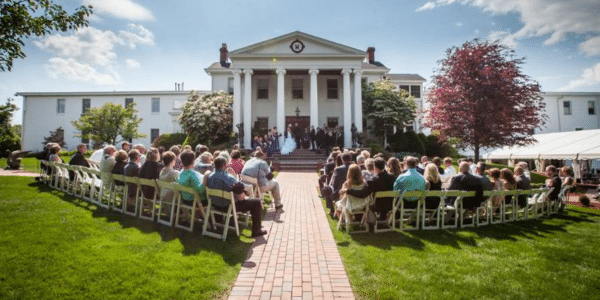 Tara – A Country Inn Offers The Perfect Event Venue in Pennsylvania
If you are looking for the ideal location for your special event, Tara – A Country Inn offers a stunning venue for a variety of occasions. We can accommodate events of up to 150 guests for weddings, which means you can have a ceremony and reception in one of the most unique and beautiful locations near Pittsburgh, PA. From outdoor weddings during warmer weather to an elegant reception in the Shiloh Banquet Room or the Old South Armory, we can curate the big day of your dreams.
Weddings aren't the only events we host. Our amazing property and grounds are extremely versatile. We can help you plan a variety of social engagements from school reunions to showers. Our gorgeous outdoor gazebo, the columned veranda, the spectacular gardens, and the glimmering pool all offer the perfect backdrop for your occasion.
Guest Discount at The Winner
Guests at Tara – A Country Inn receive 10% off The Winner during their stay. That means that you can enjoy one of the most amazing getaways in Western PA, and shop with a discount at one of the most luxurious boutiques in the greater Pittsburgh area. The Winner in Sharon, PA is your destination for special occasion wear.